We are passionate IT professionals who have joined Valatron to further our careers and professional development on exciting and challenging projects with a great team of people going to work with a smile each day. From junior programmers on their way to dream career to top SW Architects who have the ideal space for implementing their ideas. Furthermore, the management of the company, who do not treat the team like numbers but real people, it's this human approach along with the positive and friendly atmosphere that allows us to build a great team and deliver stunning projects. We are convinced that work does not have to be a necessary evil if things are done with reason, feeling and passion for the right things.
We are successful in building an environment where experts in various positions come together to have fun and be challenged with exciting projects and come up with innovative ideas every day.
We develop mutual cooperation through:
We always try to walk on our projects with the times. We continually follow the latest trends, which we then apply to the given solutions with the appropriate ratio of used technologies. Before launching each project, we conduct a thorough exploration of the possibilities by validation of basic concepts from which the optimal technology stack will be decided.
Valatron Academy
Our goal is to constantly expand the team with skilled and talented people who plan to work hard and learn new things. The Valatron academy is the perfect place where less experienced programmers have the opportunity to participate in major projects.
Work in the academy is similar to a normal production project with everything that belongs to it. In team with agile project management and deployment of the newest technologies in the field.

Personal approach
In the academy, promising programmers receive a great opportunity to accelerate their career development with the help of a mentor who is entirely dedicated to one small group. The term "individual approach" is not a cheap cliche, but it is literally true. Also, we have a sophisticated educational system that is tailored to everyone´s needs. It then facilitates the direction of further development and setting of the person's goals. As a result, the members of the academy are given a significant professional boost in a very short time. At the end of training program, there is opportunity to receive recognized certificates from Microsoft, Google and others.
Let's innovate projects together!
There is an inspiring and open atmosphere in our team that offers space for new ideas, and of course yours are welcome too! If you have an idea with great potential, it can become a reality thanks to Valatron.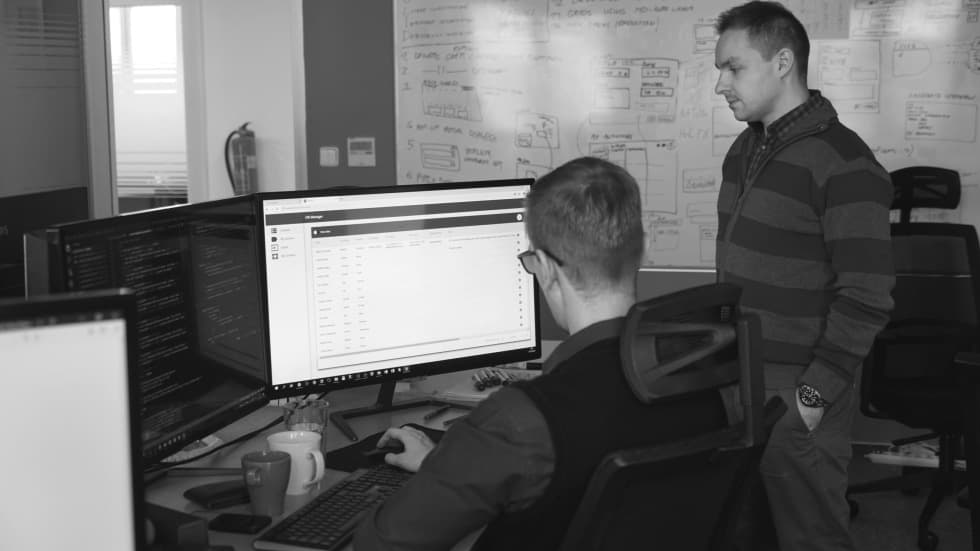 develop your career with us!
Looking for an interesting project? Push your career further with our developer teams.